Walnuts
Known as the best in the world, our Chilean walnuts come from both our own fields as well as the fields of a select group of growers who meet our high quality requirements. They are carefully cleaned and dried before they are cracked and laser sorted using the latest technology, which allows us to offer a the best quality product.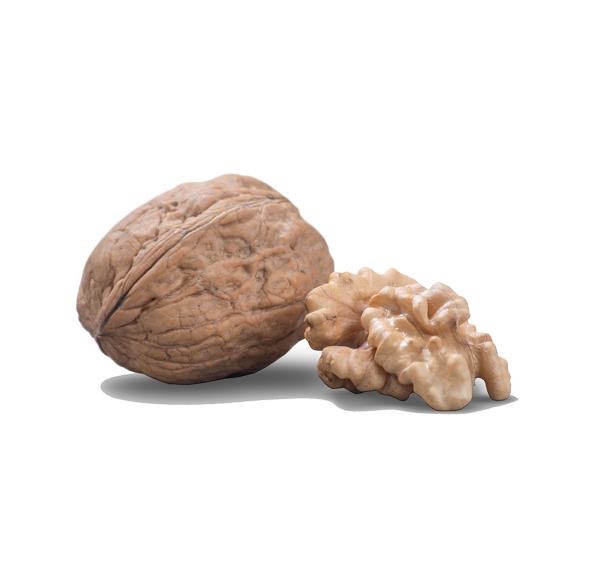 Walnuts
Variety: Chandler, Serr and Howard
---
Harvesting Period: March to May
---
Processing Period: April to December
---
Production process Walnuts without shell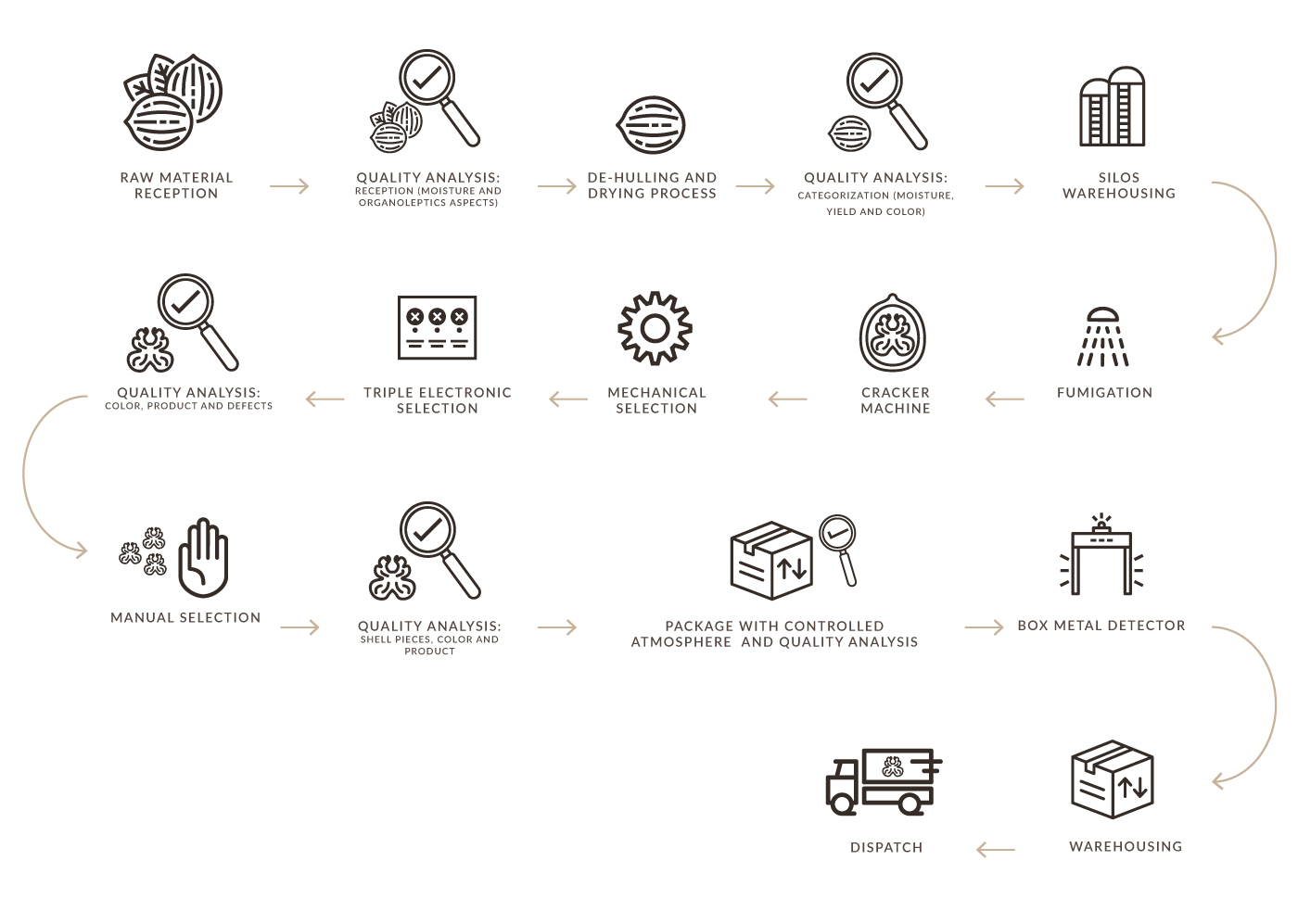 Production Process Walnuts with shell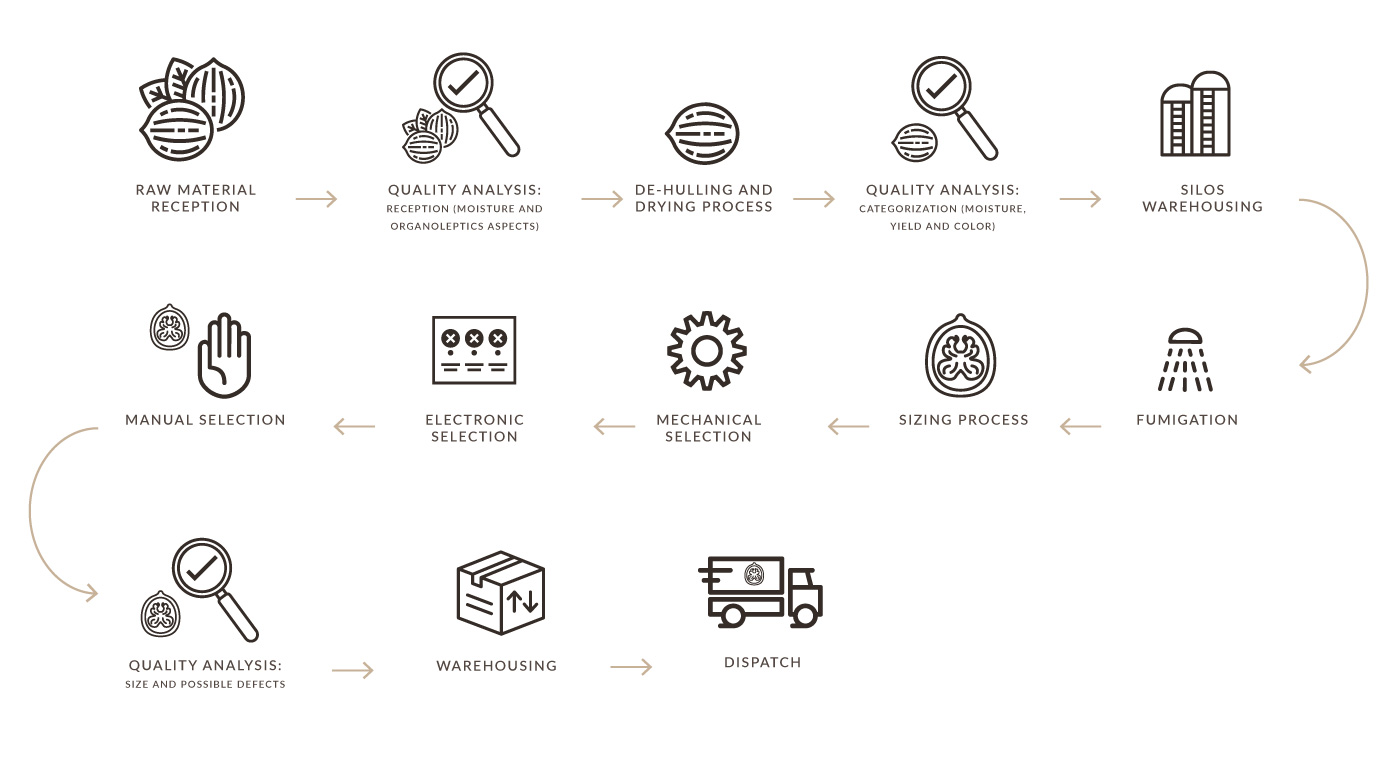 Processing facility San Francisco de Mostazal
We care, we hold ourselves accountable and deliver what we promise, each of us and the team are responsible for our tasks, goals and results.
150.000m2
12.000 mt capacity