Prunes
We exclusively process dry plums from our own plantations as well as from a select group of growers who meet our high quality requirements. Once in our facilities, the prunes are sized, tenderized and pitted using machines with the latest technology.
We offer prunes in natural condition, tenderized with pit and pitted by Ashlock or Elliot machines.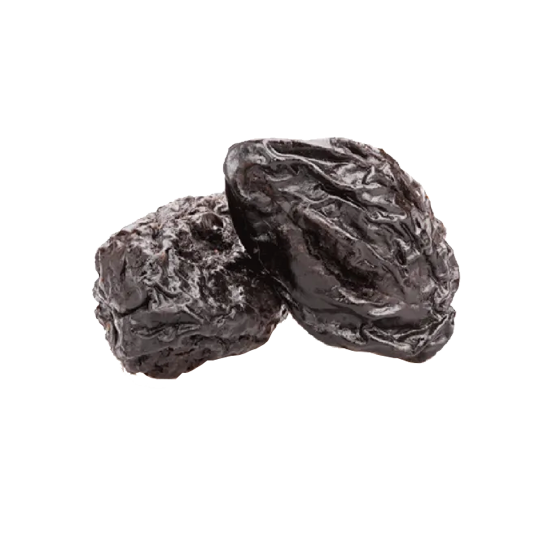 Prunes
Variety: D'agen
---
Harvesting Period: February to March
---
Processing Period: February to December
---
Production Process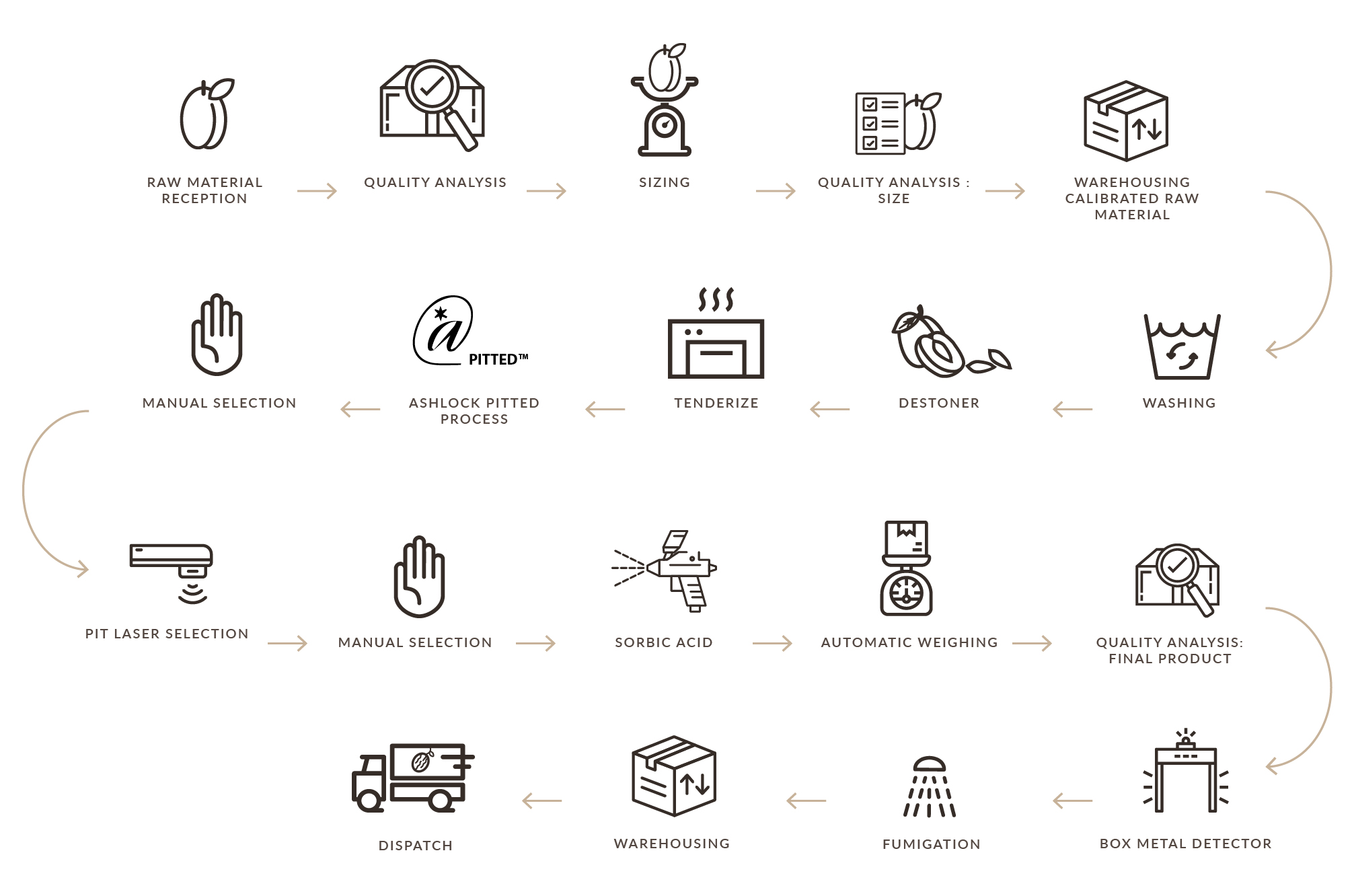 Processing facility Santiago
San Bernardo
We care, we hold ourselves accountable and deliver what we promise, each of us and the team are responsible for our tasks, goals and results.
13.000m2
7.000 ton capacity
[embedyt] https://www.youtube.com/watch?v=L7V_RhiXbnI[/embedyt]