Almonds
The almonds that are processed at our facilities come from both our own fields as well the fields of a reliable group of growers who we have worked with since the beginning of Pacific Nut.
After being processed, the almonds are selected using a combination of the highest digital detection technology and the expert hands of our trained team, in strict compliance with Pacific Nut's quality standards.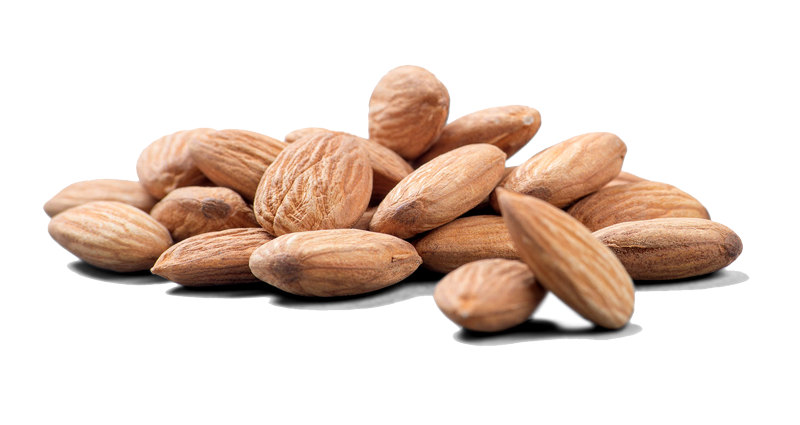 Almonds
Variety: Non Pareil, Carmel, Tipo Non Pareil
---
Harvest Period: February to March
---
Processing Period: March to November
---
Production Process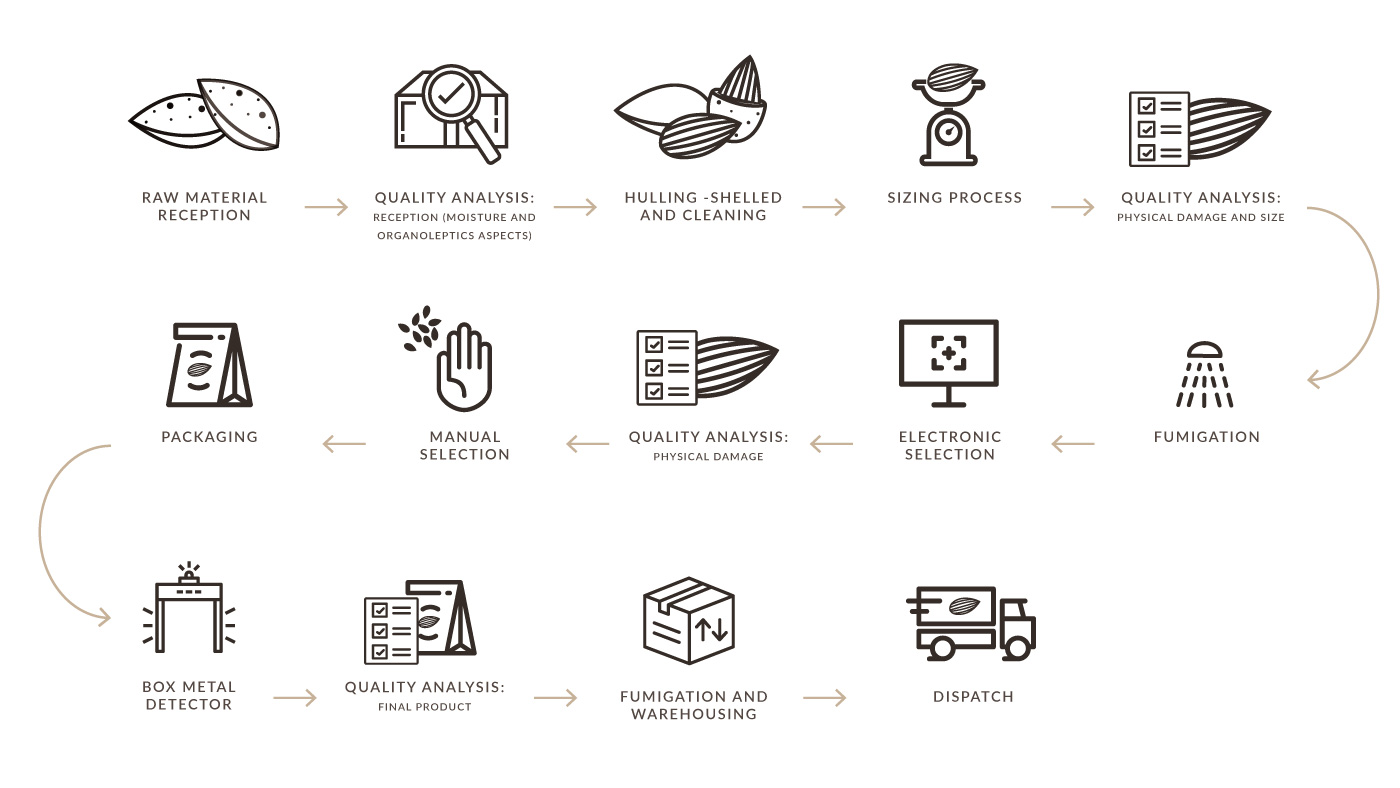 Processing facility Santiago
San Bernardo
We care, we hold ourselves accountable and deliver what we promise, each of us and the team are responsible for our tasks, goals and results.
8.000m2
1.300 ton capacity
[embedyt] https://www.youtube.com/watch?v=G6OTJzKJHLQ[/embedyt]